About Us
We are more than 15 years old an engineering manufacturing company.
Over a period of time, company has strengthened its operational effectiveness. It includes effective manufacturing of qualitative and quantitative mechanical parts, sub-assemblies, and assemblies as per drawings. It includes many innovations in manufacturing practices which enhanced the productivity.
The company has in-house design facility, Learned & Attained effectiveness in design through experiences. The company emphasize on the Commitments, Persistence, Moral values, and Team work. With conscious planning right from material procurement to every sequence of operations, we meet delivery schedule as committed.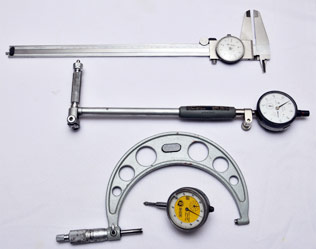 The company is equipped with following workshop machineries.
Digitized Horizontal Boring, Milling machines.
Surface, cylindrical grinding machines, Shaper ..
Radial drilling machines
Lathes of 4, 6, 8, & 12 ft .
Thermal Spray coating.
Arc weldings.
Necessary toolings and inspection instruments.
We have staff of 18-20 persons. Our manufacturing taking place at two industrial shades in vatva, Ahmedabad.We believe in consistent performance, pursuance of higher quality standards and meeting customer requirements.
Today the company is manufacturing following:
Dispersion kneaders
Standard Rubber Bale Cutter
Automatic Compression Rubber Moulding Machines.
These machines are field tested. These machines are easy to maintain, are designed for longer hours working. They are extending consistent performance and quality.